The first catalog raisonné ever dedicated to the work of a single artist appeared in 1751. It dealt with Rembrandt's prints and was compiled by the Parisian art dealer Edme-François Gersaint.  
It took another 84 years before the first overview of all Rembrandt's paintings was published by the English art dealer John Smith in 1836. This catalog contains 588 paintings, about half of them viewed in person by Smith and the other half known only from records. Smith's catalog is the start of a long series of publications in which discoveries and new insights have continually changed the number of paintings by Rembrandt to this day. 
The most recent catalog raisonné – Ernst van de Wetering's Corpus of Rembrandt Paintings, volume 6 (2014) – contains 350 paintings regarded by the author as work by Rembrandt or Rembrandt and pupil.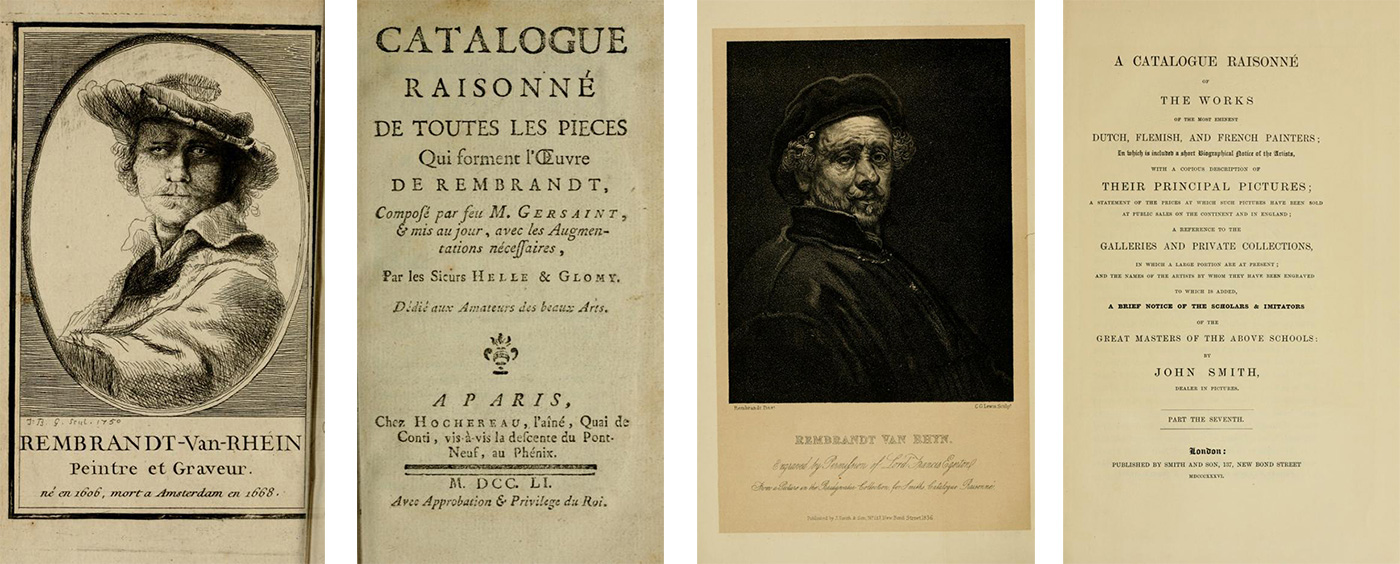 Further reading:
C.B. Scallen, Rembrandt, reputation, and the practice of connoisseurship, Amsterdam 2004
F. Grijzenhout, 'De zaak Rembrandt. Van project naar research' in: Over de volle breedte Amsterdams universitair onderzoek na 1970, Amsterdam 2007, p. 33-58